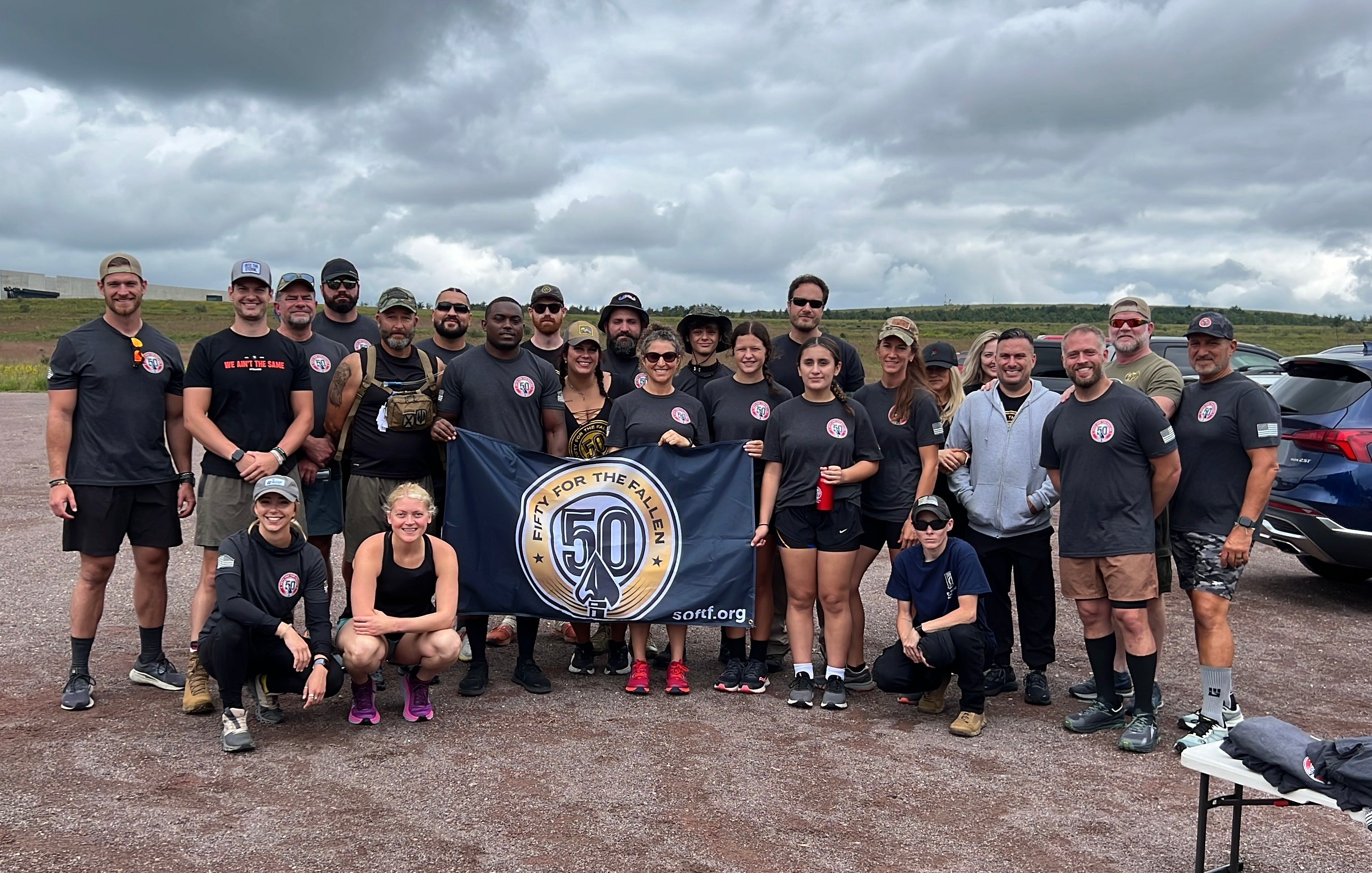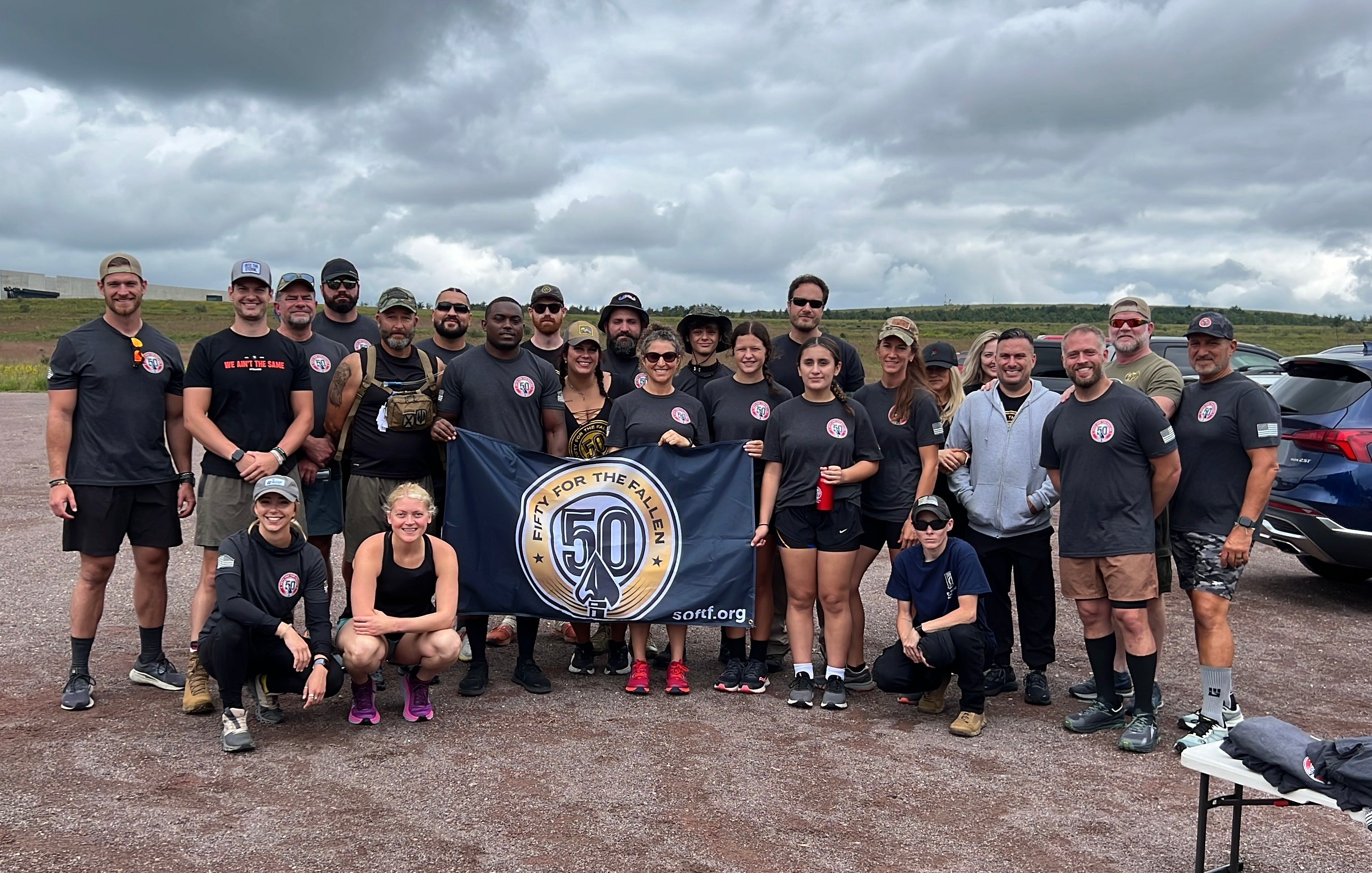 Our Signature Ruck Series
What Happens at a 50?
Our signature ruck consist of five, 10-mile movements in 18 hours with rest stops along the way. Ruck what you can! Veterans, active duty, first responders, and civilians of all ages are welcome to register. Select a distance in alignment with your current level of health and know this is a very challenging event. Be prepared to dig deep and discern your WHY. We will provide hydration and fuel every step of the way so you can focus on sharing your story and connecting with other participants.
FAQ & Prep
What is a ruck?
Rucking is the act of walking with weight on your back. Our ruck is geared towards endurance and is intended to test your limits. 50FtF does not mandate a set weight for participants. It's your decision on how much to carry. Choose wisely!
Why do we ruck?
We ruck to raise awareness for our mission, build community, and as a tribute to those who have gone before us.
What can I expect?
We always end the ruck tired, dirty, and sore. Chafing and blisters happen. However, you will meet incredible people, make meaningful connections, and push yourself in ways you never imagined.
What do you recommend for beginners?
Camelbacks or small backpacks are great for beginners. Avoid drawstring bags as they will cut into your shoulders.
Start with our 10 mile ruck and see how it goes. Walk what you can with us, even if it's a mile or two!
Season your feet as best you can.
Eat and hydrate constantly on the ruck.
Use our packing list.
Don't hesitate to reach out with any questions. Event specifics such as parking, route, etc will be sent out once you register. Additional information is available on our FAQ page.